CBD, short for Cannabidiol, is the non-psychoactive compound found in hemp plants. It's becoming a top trend in the health, beauty and wellness industries around the world due to it's healing properties which can help control how the body relieves stress and achieves balance. CBD won't get you 'high', unlike it's well known counterpart, THC, and is perfectly legal in the UK.
As one of the most popular health and wellness natural ingredients of the last few years, there has been huge excitement over how CBD seems to have such a variety of positive effects to help you feel more balanced and less stressed. At TRIP, we think there are three main benefits that you can derive from adding CBD into your daily routine, whether that's in the form of CBD drinks or CBD oils: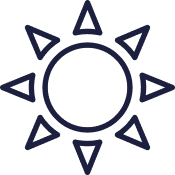 Reduce daily stresses, limit anxieties, and balance your day to day

Quiet a busy mind and wind down before sleep
To try CBD oil, just place a few drops of oil under your tongue and leave for a minute before swallowing. This way, it moves directly into the bloodstream and gets to work fast, rather than passing through your digestive system, as is the case with edibles.
CBD oil historically has been quite bitter with an 'earthy' taste, so look out for flavoured oils such as our delicious blends of wild mint or Orange Blossom.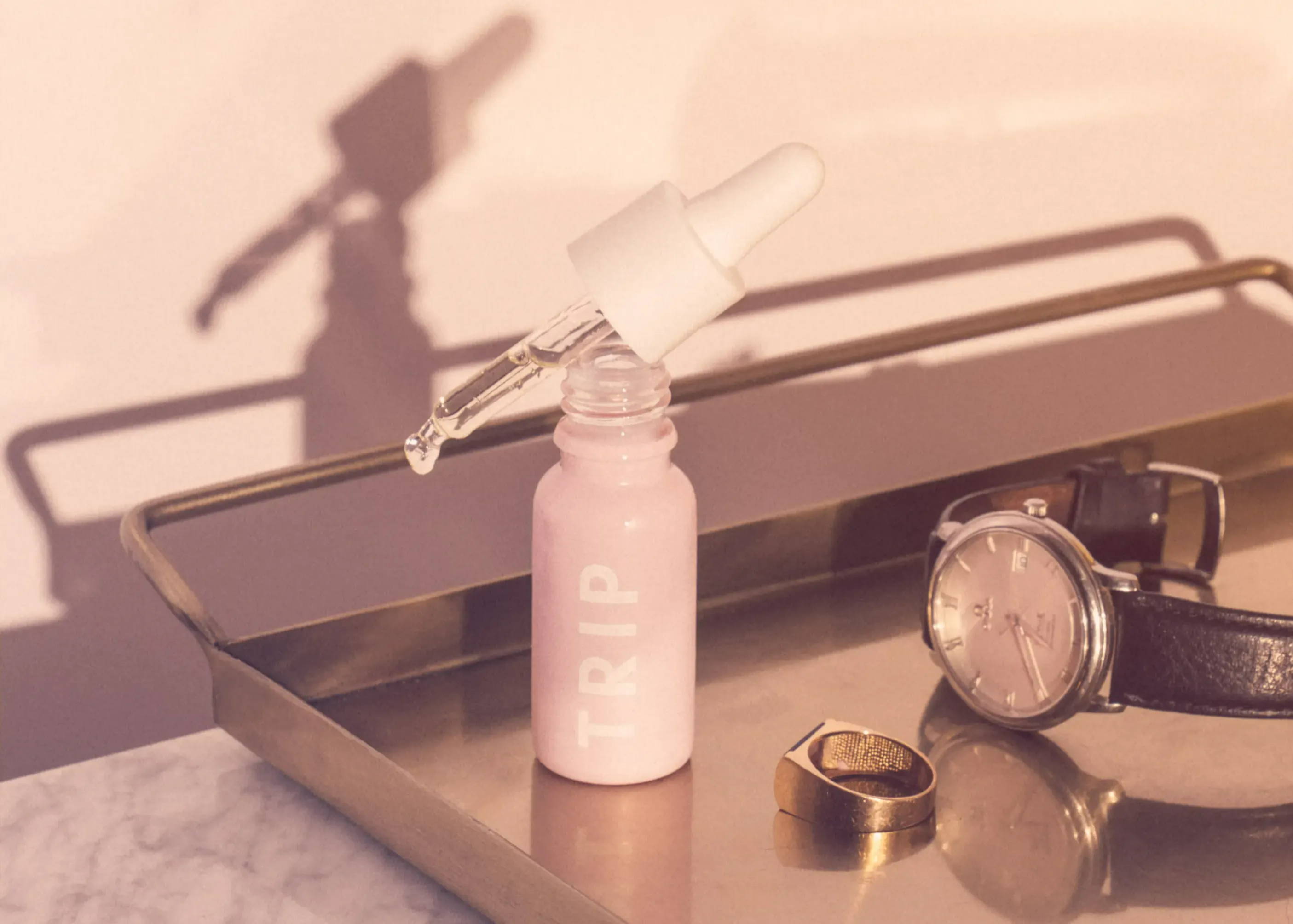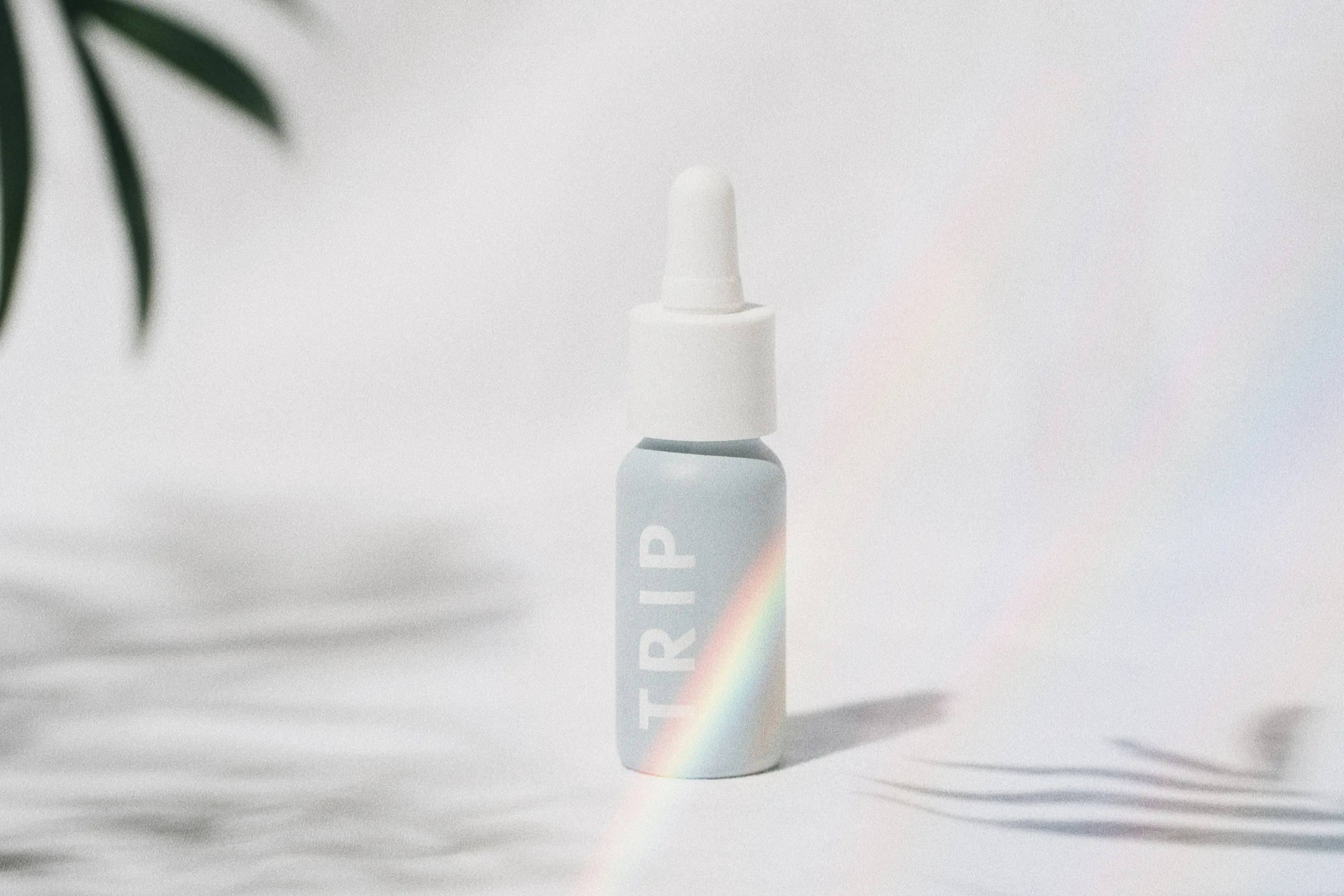 CBD is popularly used as part of an overall wellness routine, giving you a moment of calm whenever you might need it.
Whilst you can take CBD oil at any point of your day, we recommend taking it first thing in the morning to start your day stress-free, and just before you go to bed to unwind and slow racing thoughts. Complement this routine with a CBD drink during the day or evening to get the best results.

"I felt calmer, more focussed and I got less flustered from daily stress. I can see myself using it forever."
Jessie B.
"Long been an insomniac after decades on shifts in public service . TRIP has no doubt helped my sleeping pattern and unsettling anxiety."
William M.
"I have never slept better or felt more calm since receiving this order"
Sarah Jane R.
Our Most Popular Questions
CBD is completely legal in the UK, provided it's been derived from an industrial hemp strain that's 'EU-approved' or comes from outside the EU. For CBD to be legal in the UK, it must contain no THC. However, many CBD products on the high street aren't always properly authorised. So when you're looking to buy CBD oil, CBD drinks or other CBD products, it's best to buy them from trusted sources, pharmacies and stores.
CBD (cannabidiol) is the non-psychoactive compound found in hemp plants. Unlike THC (tetrahydrocannabinol), CBD does not get you high.
3. Will I get high if I take CBD?
No. In the UK, regulation requires CBD to have no more than 0.2% THC (the component in the hemp plant that has psycho-active effects). Our products are quality driven and made in the UK, with no THC.
4. Does CBD have any side effects?
Hemp and CBD are recognised as being safe and should not produce side effects in most people, however, if you have an underlying medical condition and are worried about adding CBD to your daily routine, check in with your doctor. Women who are pregnant or breastfeeding are advised not to use CBD oil and other CBD products for that period of time.
5. How long does CBD take to work?
How long it takes for CBD oil to take effect depends on multiple factors, including your metabolism, diet, weight, genetics and method of consumption. Generally speaking, if placed under the tongue, effects may be felt within 15 to 45 minutes, while capsules have a delayed onset and take around 60 to 180 minutes.
6. How often should I take CBD oil?
This ultimately depends on what you intend to use it for. What works best is different for everybody. It's also worth considering the lifestyle factors that can impact how CBD oil affects you — weight, alcohol intake and other medications may play a role in how CBD affects you.
7. DO YOU THIRD-PARTY TEST YOUR PRODUCTS?
Yes all of our products are third party lab tested to ensure the highest quality and purity. These lab results confirm the amount of CBD in our oils and drinks. Any questions for us, always get in touch!